CHIROPRACTOR
STEPHANIE ZELLAR, D.C.
Location: Berlin WI
Dr. Zellar is a graduate from Palmer College of Chiropractic. Dr. Zellar is originally from the Upper Peninsula of Michigan and is looking forward to serving the Berlin community.
While at school, Dr. Zellar was head intern of the Troxell Intern Program where she helped teach students the Gonstead technique. She also has completed hundreds of hours of seminars in the Gonstead technique, which is the technique we use in this office. She is very passionate about pediatrics and caring for families. In her spare time Dr. Zellar enjoys the fall in the UP, hunting, fishing and spending time with her family.
---
Education:
Palmer College of Chiropractic - Doctor of Chiropractic 2021
Awarded Virgil V. Strang Philosophy Award
Legion of Chiropractic Philosophers LCP-2023
Troxell Intern 2019-2021
Chiropractic Internship- Davenport, Iowa
Ferris State University- Bachelor's in Psychology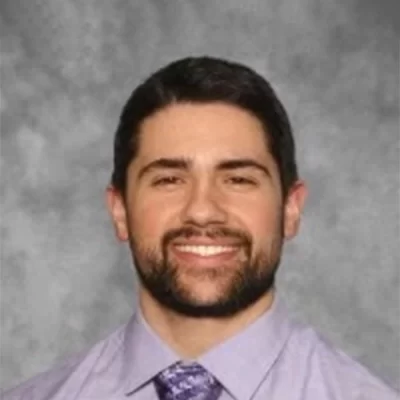 Chiropractor
TY REBEDEW, D.C.
Location: Berlin WI
Dr. Ty Rebedew is a lifelong Wisconsin native. Growing up in Fond Du Lac, he played hockey, a favorite family pastime. Following a hockey incident in his youth, Dr. Ty could not stand up after practice and visited a chiropractor the following day. 
Since he stepped foot in that office, Dr. Ty believed chiropractic could help anyone to be their very best.
After completing his undergraduate degree in Science and Sports Health at UW-La Crosse, he attended Logan College of Chiropractic in Chesterfield, MO and Graduated in December 2020. He has always been involved in bettering the profession. He served as president of the Gonstead Intern Program in Missouri while he attended school, and Dr. Ty was an integral part of a prestigious professional fraternity, CHI RHO SIGMA, that helped other students excel in their studies and in their journeys through chiropractic school while also serving his local community.
While at Logan, he interned for the Gonstead Intern Program and helped facilitate many workshops for Logan students. Dr. Ty has a great appreciation for how a subluxation (misalignment in the spine) effects the nerves and what it can do to the structure and function of the body. When Dr. Ty is not in the office, he enjoys playing hockey, fishing, hunting, and spending time with family, his beautiful wife, Kelsey, and a dog named Lou.
---
Professional Accomplishments:
Doctor of Chiropractic degree from Logan College of Chiropractic – Chesterfield, MO
Bachelor of Sports and Science degree from the University of Wisconsin, LA Crosse
Recipient of 100 Hours Plaque for study in the most advanced work in the Gonstead System – Gonstead
Methodology Institute
Voted Head intern of the Logan Gonstead Intern Program
Voted President of the Logan Gonstead Club at Logan College of Chiropractic
Recipient of 100 certificate in additional Gonstead training in the Gonstead Boot Camp Seminars – Dr. Herb
Wood, Gonstead Clinical Studies Society